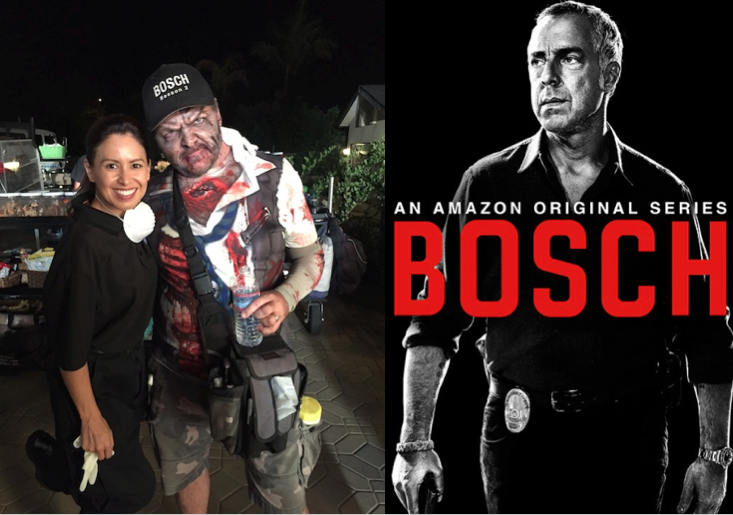 'm thrilled to be on Amazon's Season 2 of Bosch,
Ithe show is sooooo good I binged watched the first season. Look for me on Episode 8 as Crime Scene Tech Drake!
Oh yeah, the zombie i'm standing next to...well it was Oct 30th and crew was having fun before Halloween.